A free event screening a series of curated, local and international short films, made by or featuring people living with disabilities.
Attendees can fill out a ballot for a chance to win a BAFF prize pack, featuring a t-shirt, mug, and stuffed lion!
This event is held in partnership with Halifax Public Libraries.
If you require accommodations for any event (nothing special about that), please reach out to 902-209-4304 or baff@reachability.org.
Fabulous Fringes
Director: Alex Kronstein
Length: 01:36
City: Dartmouth, Nova Scotia
Synopsis: A poem by Leah Kelley brought to life.
Rolling Without Fear
Director: Rajnesh Sharma
Length: 03:25
City: Halifax, Nova Scotia
Synopsis: Fear is something that may stop people from achieving their goals. However, for Thiruvarangan Thirunimalan, despite his disability he continues to overcome obstacles and live his travel dream.
Wavy Head
Director: Max Shoham
Length: 04:36
City: Toronto, Ontario
Synopsis: At 9 months old, a team of surgeons cut open my skull, removed my face, put my eyes on a table, reshaped my head. Wavy Head isn't about a rare birth defect or even about an operation that might have killed me: Wavy Head is about grappling with self image and personal uniqueness, an honest account of a widespread journey.
Same Nightmare
Director: Spencer McKay
Length: 07:27
City: Halifax, Nova Scotia
Synopsis: A young disabled teenager entering high school finds himself working towards gaining a better life for himself while also altering the perceptions of the people around him regarding their views of people with disabilities.
Sincerely Anthony
Director: Max Shoham
Length: 01:11
City: Toronto, Ontario
Synopsis: Everyone deals with the suicide of a friend differently. We grew up together, and one day, he was gone, leaving no letter, no explanation, nothing behind. This film was an exploration of the acceptance of a best friend's death through an imagined letter left behind.
Perfect Brothers
Director: Claire Banks
Length: 04:36
City: Staffordshire, United Kingdom
Synopsis: Harry was born with a facial disfigurement due to a condition called "Goldenhar syndrome". He is one of twins and this follows the story of the close bond with his brother Oliver. After many operations to improve Harrys appearance he still gets a lot of negative attention but ultimately, he is a happy child.
My Name is Leo
Director: Hannah Lake
Length: 05:00
City: Southampton, United Kingdom
Synopsis: A day in the life of a very special little boy called Leo.
Art of the Morning
Director: Nathan Hauch
Length: 05:43
City: Ottawa, Ontario
Synopsis: A lyrical look at how one person prepares for the day ahead, savouring each moment.
Just go!
Director: Pavel Gumennikov
Length: 10:09
City: Riga, Latvia
Synopsis: Inspired by the incredible true story about a young man JUST, who lost both of his legs in a childhood accident and who is in love with the girl next door - IEVA. The story begins when JUST meets IEVA on the doorstep of the house they both live in. They start a flirty conversation that is interrupted by two thieves, who rob IEVA in front of JUST. In the blink of an eye JUST decides to follow the thieves to retrieve IEVA'S bag and conquer her heart.
KYRA
Director: Waleed Abuzaid
Length: 07:41
City: Toronto, Ontario
Synopsis: A vitiligo model inspiring people to not to be afraid of their own appearance.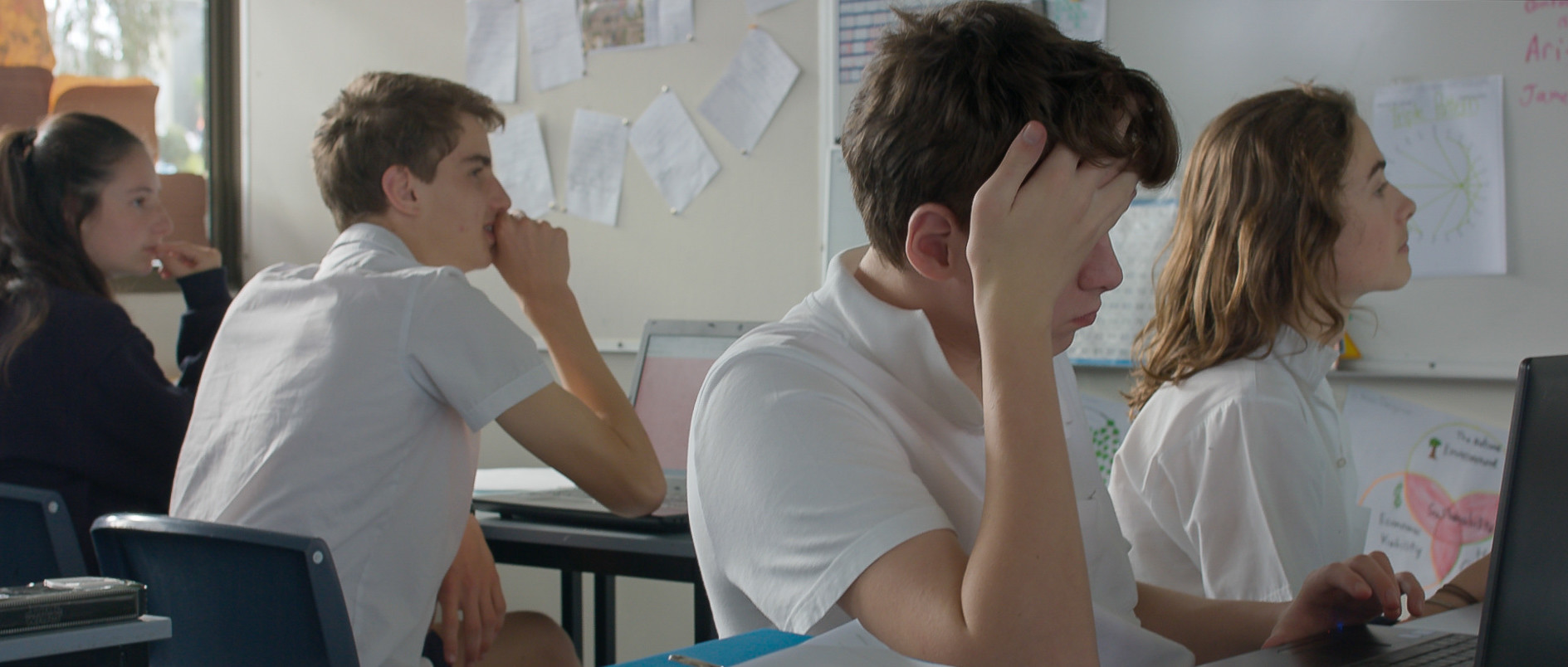 Swim Bike Run
Director: Henry Gosper & Cameron Trafford
Length: 05:28
City: Victoria, Australia
Synopsis: Attracted to water from an early age, 15 year old, autistic, James Carson has learnt to run, swim and cycle to compete in triathlons.